Is the state of politics in America forcing you to move to Canada…again? Are you fed up with that candidate that is clearly unfit to even send an email, let alone be elected to public office? Has the trump card finally been played in this game you call your American life?
If so, HireAHelper wants to make your big move a bit easier after what's clearly been a long, hard, and well thought out decision. That's why HireAHelper is offering free, professional loading help to those being forced to leave the home they love. This decision has been taxing enough on you, you shouldn't have to be burdened by loading all your worldly belongings as well.
So if you're feeling the burn and can't stand the heat, we'll help you load up your American kitchen and head north to cooler climates. Here's what you have to do:
Rules and Conditions:

Must show proof of a new mortgage or lease in Canada

Must show proof of current residence in the U.S.

Must show proof of truck or container rental originating in the U.S. and terminating in Canada

Must submit 100 words on why the state of politics in America is forcing you to move

Email all of these to [email protected].

*Offer is good for 1 hour of free loading help. Two hour minimum applies.

**Offer good from January 1st to December 31st in American presidential election years (no term limits apply)
Moving to Canada is the New Orange
As it turns out, if you have decided you'll soon be the unwitting recipient of a permanent cruise up to Canada, you're not alone. Every year Americans make like pilgrims and sail north, but every presidential election year, many, many more threaten to. But this year looks like it might be the biggest ever. In fact, Google shows that searches for "How to move to Canada" surged 455% for the month of March to its highest peak ever. 
Searches for "how can I move to Canada" on Google have spiked +350% in the past four hours #SuperTuesday

— Simon Rogers (@smfrogers) March 2, 2016
By these stats, odds are some of your friends, neighbors, and even close family members might be included in that group as well. But how to tell if they're ready to expat should the election not go their way? Here are a few signs:
If they're digging in the yard for that family heirloom ruby, oh that might be a sign

If they keep talking about how the battle for America will forever be up

hill, a re

-bound to that new country may happen soon

If they think their future American

case is sick

, they might agree that maple leaves are their cure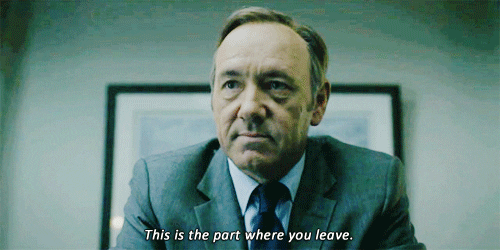 We feel quite bad for all these people doomed to move against their will, especially since the process of moving is the third most stressful event in life to begin with.
Make Moving Great Again
Fortunately, HireAHelper is making moving great again with its Hybrid move. Did you know that only 20% of the 40 million Americans that move each year hire full service movers? That's mostly because they're insanely expensive (like, $2500 is the average). The other 80% have to do it themselves, or bribe friends and family with pizza and beer. And then they have to bear the guilt of ruining all those peoples' weekends, and then they end up owing more favors than they can re-count. That's not great.
You know what's great? Hybrid moving. A Hybrid move is half do-it-yourself and half full-service, where you take care of the transportation yourself, but hire help to do the heavy lifting. It's an affordable plan for your move that won't leave you a lame duck or increase your deficit.
And the good news is you can make a less taxing Hybrid move internationally as well as domestically. All the major truck rental companies, like U-haul, Budget, & Penske have locations in Canada. And, if you don't want to drive, the larger moving container companies like PODS and U-pack do too. Check out our Moving 101 resource section for complete instructions on how to set up your Hybrid move with HireAHelper.
Lastly, moving to Canada is more complicated than you think. But, don't worry, we have a guide for that too.
We're sorry to see you go, but you can still help us make moving great again. We might even be able to get Canada to pay for it.
——————
Update 5/26/16:
If you need to find a soul mate before you start your new life in Canada, Maplematch.com will help you find sweet love.
Update 4/1/16:
Great news! Esurance is offering Election Insurance in the event that you do opt to move to Canada. We're definitely opting for the "simulated teenage break-up" options and the "holiday over achiever option." Check out all their coverage options!